Recently while shopping at my favorite thrift store, I was attracted to a S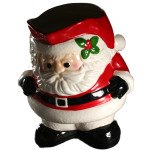 anta pitcher that was marked OCI Omnibus on the bottom. I wasn't familiar with the manufacturer name so resolved to research it when I returned home with my prize.  To my astonishment, I found only one reference to OCI Omnibus in my google search.  And it turns out, there was a reason for me being attracted to the design.
OCI Omnibus was a division of Fitz and Floyd. Their products were not as d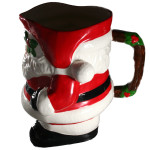 etailed and lower priced than their Fitz and Floyd's counterparts. Pieces were typically marked with a OCI Omnibus sticker.
My Santa pitcher has a sticker and an incised OCI mark.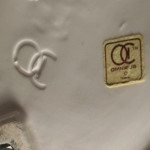 Like this pitcher?  It is now listed in my Amazon store