My series on the "Journey to Easter…Symbols and Traditions" continues.
Lent is a season of the church year which has a long tradition the origins of which are a bit lost in history.  The earliest church didn't observe Lent.  By the 4th century, Lent had come into being. Scholars have made associations with the origin of Lent that are widely different.  Some see it as a fast taken from the 40 days and nights that Jesus spent in the wilderness after being baptized by John.  Others associate it with the short fasts that were customary during Holy Week or Good Friday.  Others associate it with the custom of fasting, repentence, self examination that occured in preparation for baptism.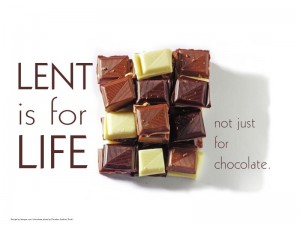 In modern day Christianity, Lent is a time for spiritual renewal featuring spiritual practices of prayer, study, almsgiving (or volunteer work).  It is also a time for austerity and self discipline to remove the barriers that keep one from fully living the life of a Christian.  It lasts for 40 days (excluding Sundays) and ends with Easter Sunday. The last week of Lent is Holy Week  which begins with Palm Sunday 0ne week before Easter and includes Maundy Thursday, Good Friday and Holy Saturday (which usually features an Easter Vigil service).
Photo courtesy of Tim Hyde